Cherry Blossom Body Lotion
Cherry Blossom Body Lotion from Kooswalla
Regular price
Sale price
129 SEK
Unit price
per
-Liquid error (snippets/price line 86): divided by 0%
Available Offers
SAVE20
Get 20% Off on all orders
Order Today & Receive It Within 2-3 Days. With Free Shipping.
Care and Instructions

Add a dollop (around a 10p coin size) to your hand (more if your skin is particularly dry or on rougher areas such as elbows and knees)
Rub your palms together to warm up the lotion.
Use your hands to massage the lotion into your body in small circular motions.
Shipping and Return

Free shipping to all orders ! You can always return a product within 14 days after the package has been picked up.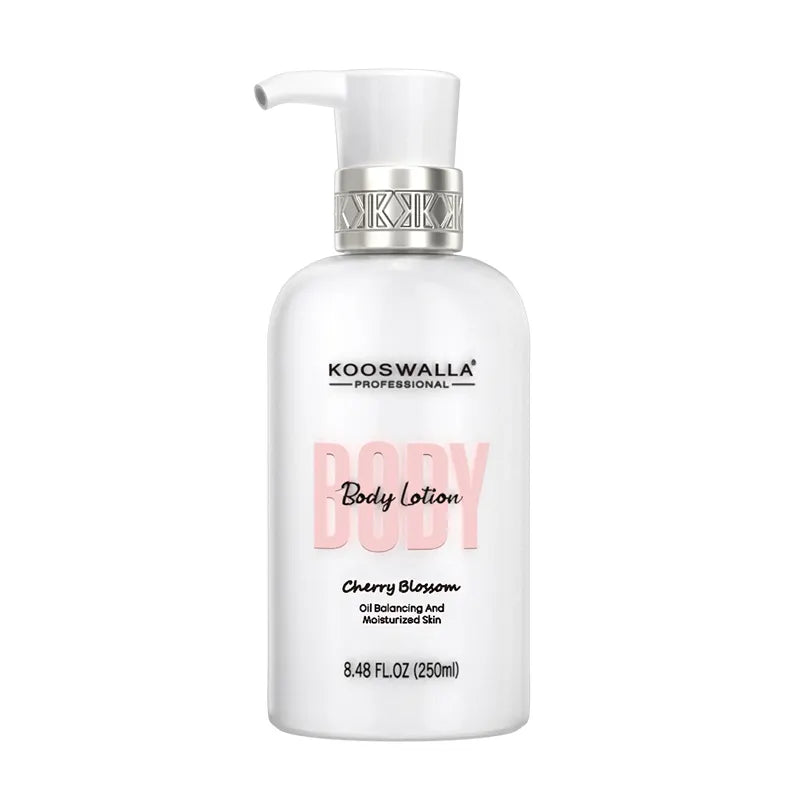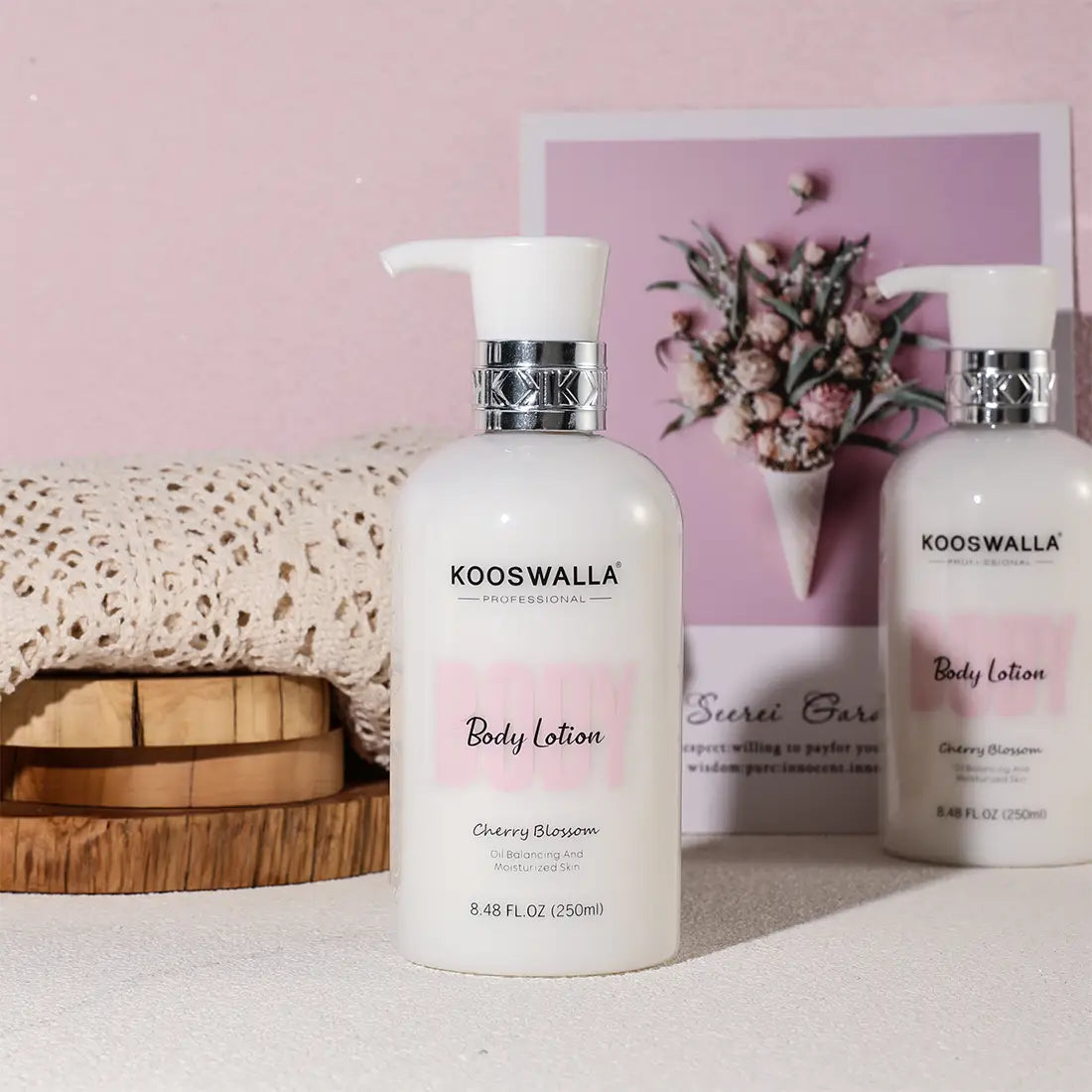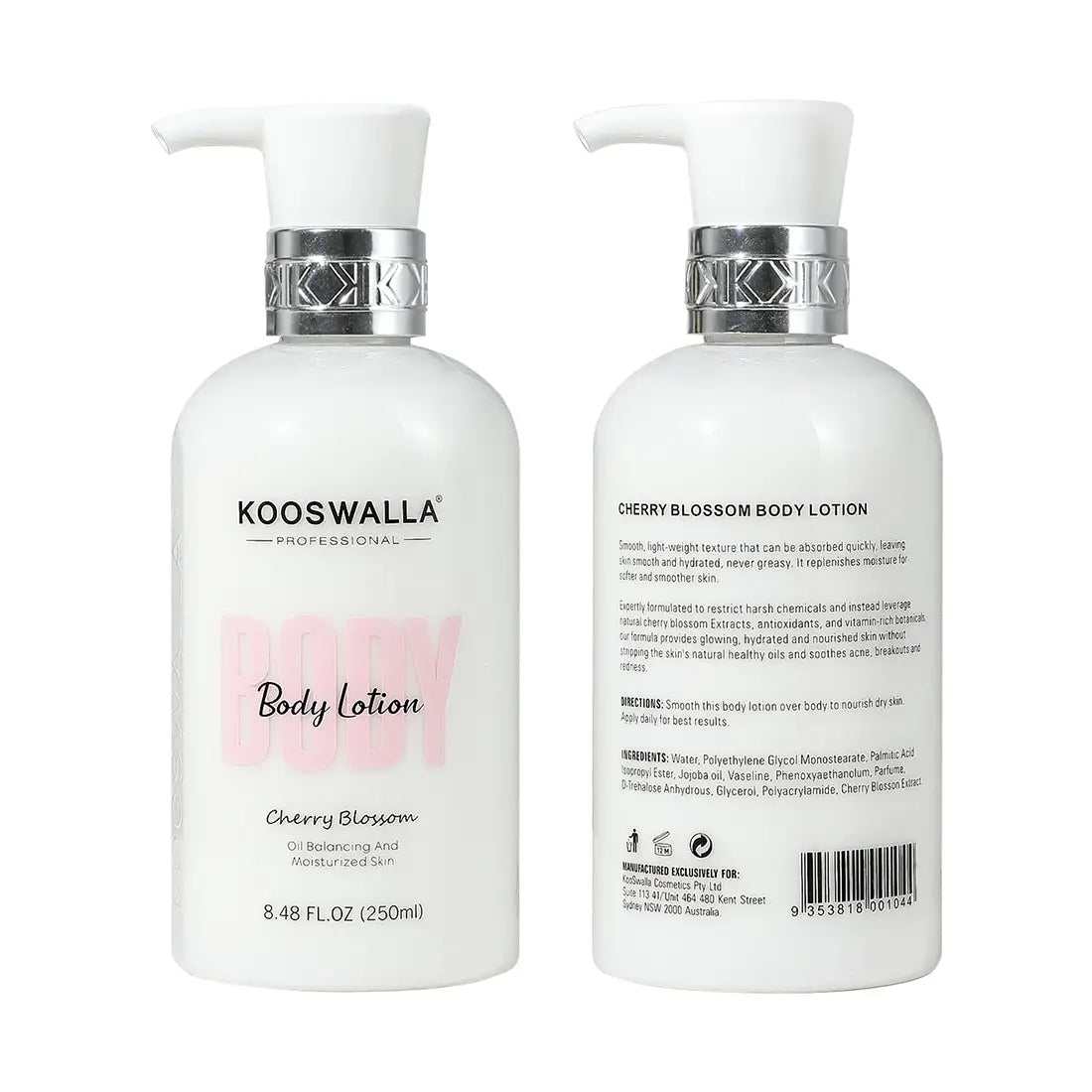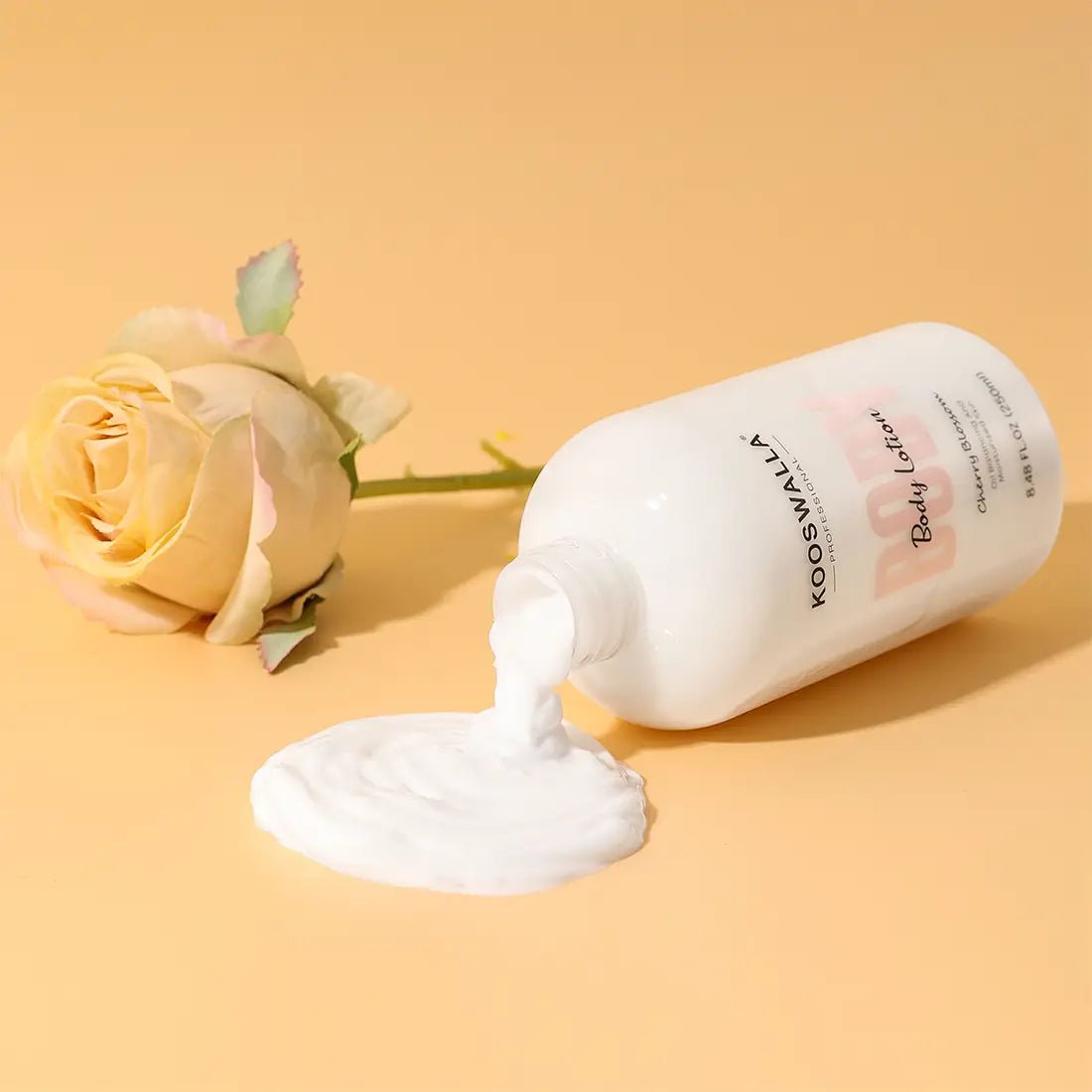 FAQ
What are the benefits of using Cherry Blossom body lotion?

Using Cherry Blossom body lotion offers several benefits for the skin. It provides deep hydration and moisturization, leaving the skin feeling soft and smooth. The cherry blossom extract in the lotion has natural anti-inflammatory and soothing properties, making it beneficial for sensitive or irritated skin. The sweet fragrance of cherry blossom promotes relaxation and reduces stress. Additionally, the cherry blossom extract contains antioxidants that help protect the skin against free radical damage and environmental stressors. Many Cherry Blossom body lotions are lightweight and non-greasy, ensuring a comfortable application and leaving the skin feeling nourished without any greasiness.
What are the key ingredients in Cherry Blossom body lotion?

The key ingredients in Cherry Blossom body lotion are hyaluronic acid and cherry blossom extract. Hyaluronic acid provides deep hydration to the skin, while cherry blossom extract contributes to its soothing and antioxidant properties.
Does Cherry Blossom body lotion have a lightweight and non-greasy formula?

Yes, many Cherry Blossom body lotions have a lightweight and non-greasy formula. They are designed to be fast-absorbing, allowing the lotion to quickly penetrate the skin without leaving any greasy residue. This leaves the skin feeling soft, smooth, and comfortably moisturized.
Can both men and women use Cherry Blossom body lotion?

Yes, Cherry Blossom body lotion is suitable for both men and women. It is a unisex product designed to provide deep hydration, soothing benefits, and a pleasant fragrance to individuals of any gender.
What are the features of Cherry Blossom body lotion?

Cherry Blossom body lotion is a herbal, organic product that is cruelty-free and vegan. It is free from parabens and sulfates, ensuring a gentle and nourishing experience for the skin. The lotion serves as a skin revitalizer and moisturizer, helping to hydrate and revitalize the skin, leaving it looking healthy and radiant.
Choosing a selection results in a full page refresh.